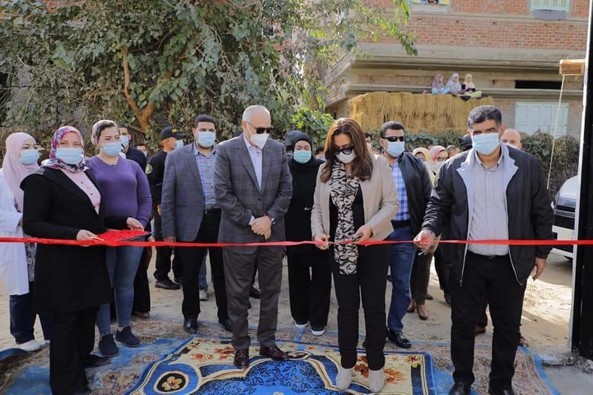 Inauguration of the Abdel Qader 2 sewage lift station project
1 month ago
In line with the role of MOPCO towards social responsibility, especially towards the Damietta community, which includes contributing to the development of economic, social, environmental and other fields by providing its contributions to development programs and projects in the country to which the approved conditions, controls and standards apply, and adopting environmentally friendly policies in production and work.
Misr Company for Fertilizer Production, MOPCO - one of the leading companies in the fertilizer industry in the Middle East, is inaugurating the Abdel Qader 2 sewage lift station project, in order to fulfill the demands of the people of the Nemas Bridge area in the village of Al-Senaniya, in the presence of Dr. Manal Awad, Governor of Damietta, and Eng. Drinking and sanitation.
On the occasion of the inauguration of the project, Dr. Manal directed my sincere thanks and appreciation to the accountant / Hisham Noureddine, Chairman and Managing Director of MOPCO, for the efforts made in implementing all procedures for the opening of the project in accordance with the timetable set by the Potable Water and Sanitation Company, as well as providing the required sums. To finish the project.
Manal Awad commended MOPCO for the progress made in developing more projects that have a positive impact on society.